Impact investing Framework & Tools
Find below the most renown impact investing framework and tools. Understand how you can start getting involved with impact investing themes.
CONTACT US
Let's talk impact investing
If you can't find below what you are looking for, don't hesitate to ask us any questions that you may have regarding impact investing today.
Send your question

Framework for social & environmental impact
The main impact investing thematic framework comes from the United Nations' Sustainable Development Goals (SDGs), which, in 2015, were adopted by its member states for the 2030 Agenda for Sustainable Development. These are 17 goals and 169 sub-goals which provide the main thematic framework for the allocation of public and private resources.
SDGs
Addressing the SDGs could open up economic opportunities worth up to $12 trillion by 2030 (Better Business, Better World Report, 2017), making them the ideal thematic framework for institutional investors with an impact mandate as well as asset managers structuring their impact fund strategy.
It is estimated that the SDGs' funding gap requires new investments of $2.5 to $3 trillion annually in developing countries (UNCTAD World Investment Report, 2014).
"SDGs are critical to the world economic growth. Investors - whether impact or not - need to think about the SDGs", says Ruth Horowitz, Chief Operating Officer, IFC.
MORE RESOURCES
A Complete Guide to the Sustainable Development Goals
The classification that you need to start investing with impact today.
Learn more
Industry standards and principles
Membership in industry-relevant organisations provides access to a network, peer to peer learning platforms, and can show that a fund manager is supporting organisations that help grow the industry and tools to advance it.
The Global Impact Investing Network (GIIN)
The Global Impact Investing Network (GIIN) aims to reduce barriers to impact investing and aid capital allocation through fund solutions towards the world's greatest challenges through its network of over 20,000 investors and leaders.
The GIIN is a nonprofit membership organisation with 340+ asset owner, asset manager, and service provider members (including Phenix Capital Group). The GIIN produces industry research and tools towards standardising and strengthening impact practices.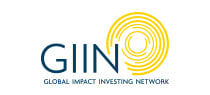 The United Nations Principles for Responsible Investment (UNPRI)
The United Nations Principles for Responsible Investment (UNPRI) was launched in 2006 with six principles of responsible investment to support the understanding, incorporation, and management of Environmental Social and Governance (ESG) factors within investments.
Over 2,900 signatory organisations publicly commit to adopting and implementing these principles, including required reporting on their activities and progress towards them.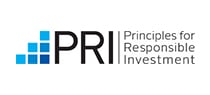 The Operating Principles for Impact Management
In the spring of 2019, the International Finance Corporation (IFC), in consultation with a core group of external stakeholders, developed and launched the Operating Principles for Impact Management to support the development of the impact investing industry by establishing a common discipline around the management of investments for impact and the systems needed to support these investments.

MORE RESOURCES
A Complete Definition of Impact Investing
Discover what is impact investing, understand the role of impact funds, see how institutional investors reach returns within the impact investing universe and access free data on impact investments.
Discover now
Measurement and verification tools
The impact of impact investments must be measured, in order to guarantee its integrity, so impact measurement and verification tools are used. Using standard impact measurement frameworks, actors in the impact investing industry reach a way of impact comparison as well as benchmarking.
The GIIN's IRIS+
The GIIN's IRIS+ is a framework for measuring and managing impact. The IRIS+ system provides a thematic taxonomy, implementation guidance, core metrics, comparable data and harmonisation within impact measurement and management practices.
The IRIS+ metrics align to the Impact Management Project's five dimensions of impact (among other frameworks).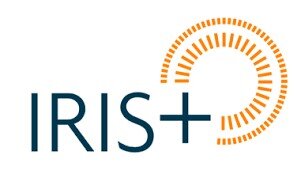 Impact Management Project (IMP)
It supports investors with a framework for impact measurement which offers fifteen categories of data to understand the impact, assess impact performance, and set goals.
These fifteen categories of data are split across the five dimensions: What, Who, How much, Contribution, and Risk.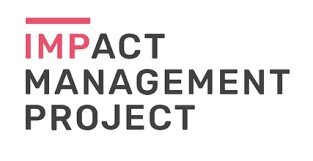 Impact Fund Assessment
Phenix Capital Group's Impact Fund Assessment examines fund impact propositions across 33 criteria within 6 themes: Intentionality, Strategy, Measuring & Reporting, Transparency, Impact Governance, and Industry Collaboration.

The assessment provides fund managers with 3rd party verification of their impact proposition and gives opportunities to strengthen this according to asset owner priorities and how the fund compares to best practice examples in the industry.

LET'S TALK
Explore the use of these frameworks to strengthen your strategy!
Our team can explore the use of all frameworks to strengthen your particular investment strategy.
Contact us