2 min read
PRESS RELEASE: More than €136 billion has already been committed towards Private Equity funds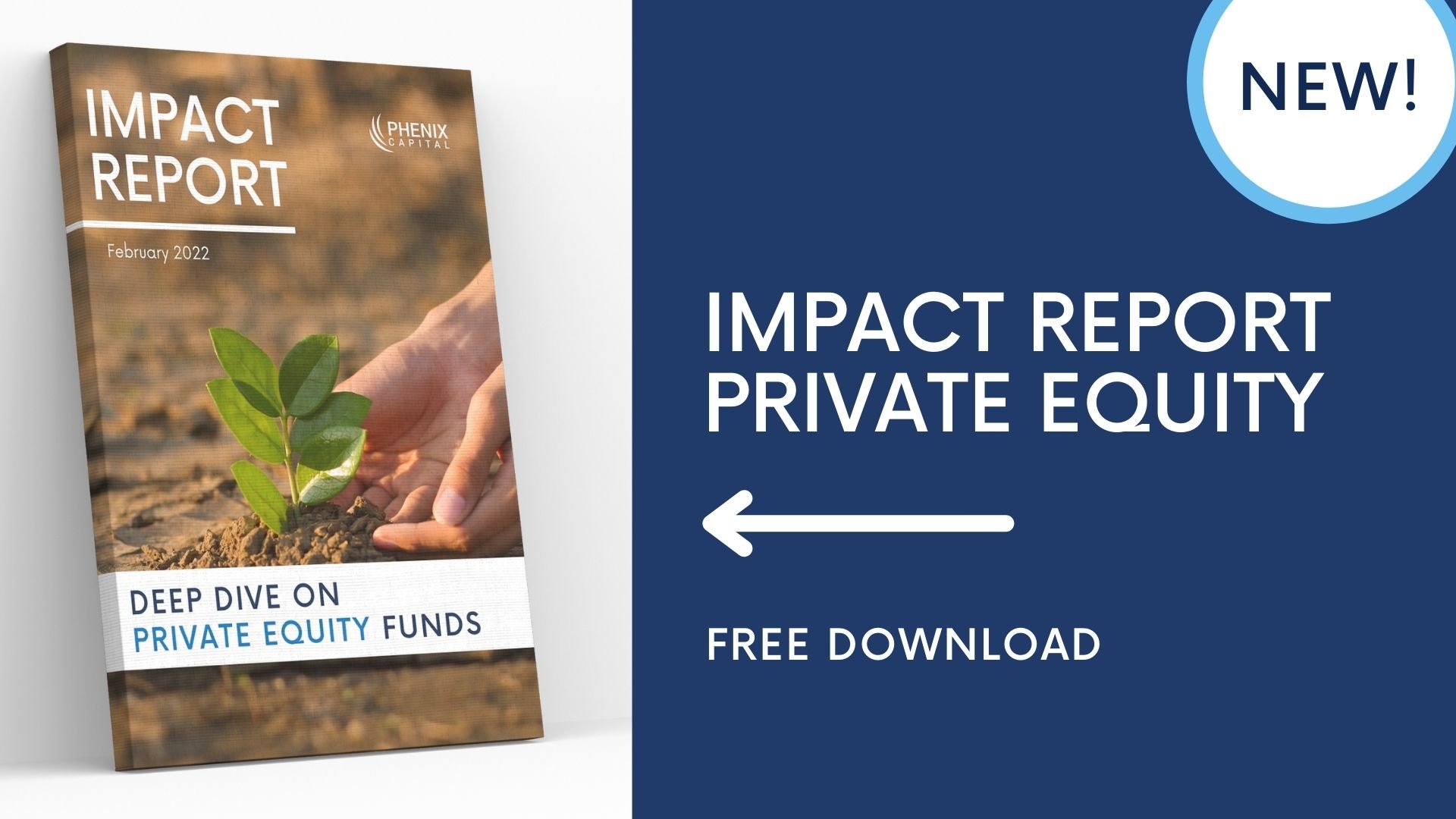 Amsterdam, February 24, 2022: Phenix Capital Group has released its Impact Report: Deep Dive on Private Equity funds, revealing that more than €136 billion has already been committed towards Private Equity funds since 2015.
The report provides an overview of past trends by looking at historical capital commitments to date and also looks forward to the future by analysing current fundraising, showing a new preference for Global markets.
KEY TAKEAWAYS
· Of the 2,050 funds listed on Impact Database, 1,120 are private equity funds.
· €136 billion has been committed towards Private Equity funds since 2015.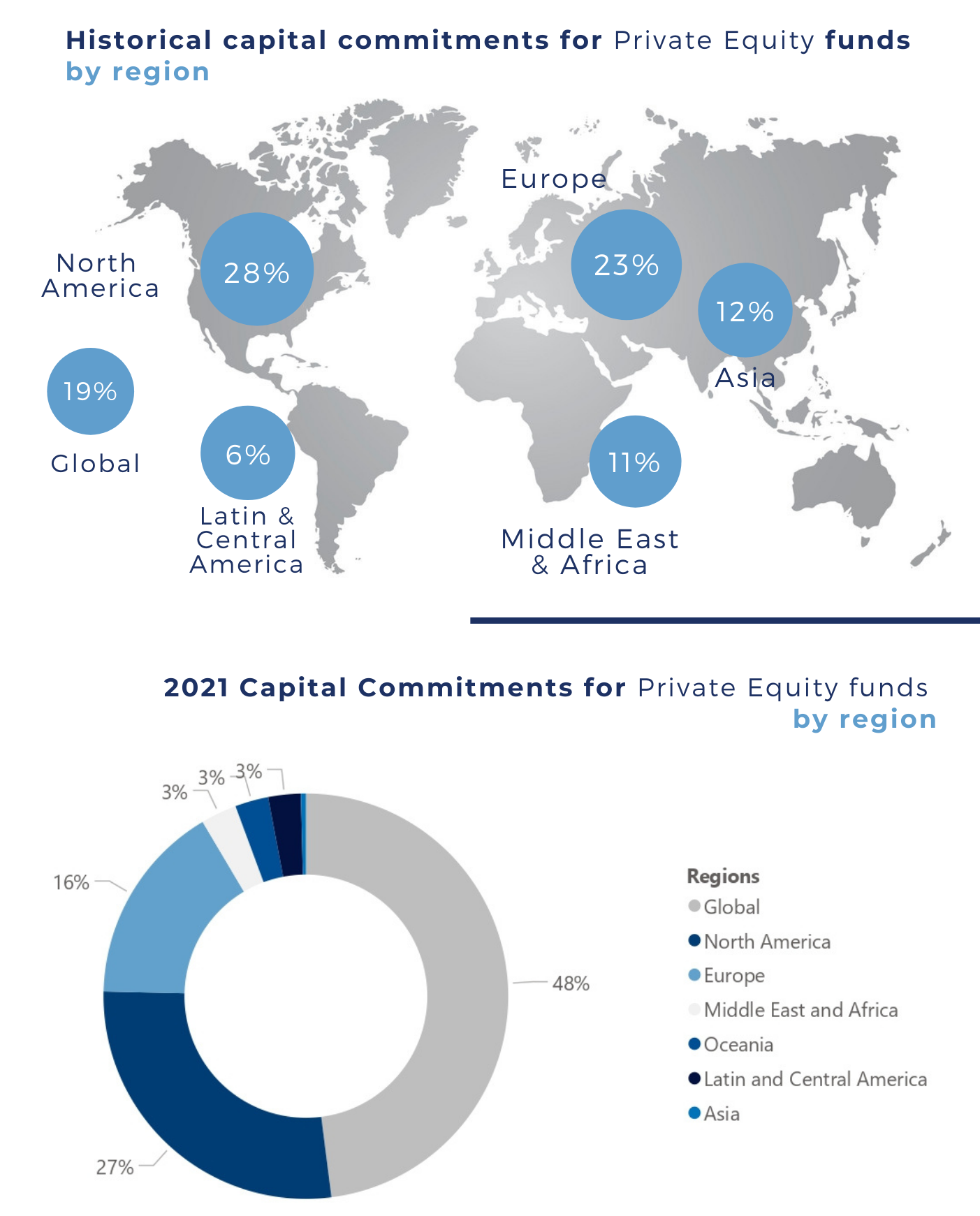 Historically, private equity funds targeted North America (28%) Europe (23%), whereas, in 2021, private equity funds target Global markets (48%), followed by North America (27%) and Europe (16%).
Venture capital funds were dominant within historical capital commitments (53%); however, as the industry matures, Growth funds become a more significant focus, representing 49% of open funds.
Climate is the leading sector with 18% of historical capital commitments and CleanTech (24%) of current fundraising targets, followed by Renewable Energy (18%),
SDG 13, Climate Action, is the most targeted by Private Equity funds (more than €13.5 billion).
INTERVIEWS:
In the interview section, we talked with Jake Levy, Impact Investor and Investment Analyst at Snowball Impact Management Limited, which is a diversified multi-manager impact fund investing in funds that contribute towards social equity and environmental solutions.
He shares Snowball's impact investment strategy rationale and how they source and screen investment opportunities in the private equity market, conducting early-stage diligence on a handful of funds to finally take a single fund to its investment committee.
"We recently screened a longlist of 184 Cleantech funds compiled using the Phenix Impact Database, Climate Tech VC and Climate 50, amongst others. From this, we funnelled down to a long list of funds and reached out to those managers we didn't already know", he shares.
Moreover, the report brings an interview with Keimpe Keuning, Executive Director at LGT Capital Partners, a leading alternative investment specialist with over USD 60 billion in assets under management and more than 550 institutional clients in 39 countries.
"According to the Impact Database of Phenix Capital, Private Equity is the largest contributor of impact capital. It can be a source of primary capital for successful growing impact companies", highlights the executive director.
Keuning also talks about the many benefits of investing in private equity: "At later stage investing, private equity can fund interesting impact strategies by creating scale. For example, by providing fresh capital to large companies to realize organic growth or to implement buy-and-build-strategies", he affirms.
Regarding the perspective on the evolution of the private equity impact investing market in 2022, the executive director believes "that both the impact market and the private equity segment will continue to grow. There is great momentum with more and more impact funds and active investors", concludes.
The report compares Private Equity impact funds to the rest of the Impact Fund Universe and Private Equity has been and continues to be the largest asset class in terms of number of funds on the Phenix' Impact Database.
ABOUT PHENIX CAPITAL GROUP
Phenix Capital Group is an impact investment consultant that enables institutional investors to make impact investments. Founded in 2012, the company has been dedicated to building a solid knowledge-based for the impact investing industry, educating asset owners, and catalysing institutional capital to impact investing.
Phenix Capital's Impact Database provides investors with access to and intelligence on the impact fund market opportunities available to them. Three main variables used to construct, monitor and update the dataset: 1) funds considered have an impact proposition; 2) institutional scale; and 3) target market-rate returns. The Impact Database includes detailed overview of more than 2,050+ impact funds.
For more information or interview requests, please contact our team at info@phenixcapitalgroup.com or call + 31 20 240 27 31.
If you would like to receive updates on the latest publications, impact events and product developments, sign up for our monthly newsletter. This will not affect your receiving Phenix Capital Group press releases.