2 min read
CASE STUDY: Triodos Investment Management - Case Study - Fund Assessment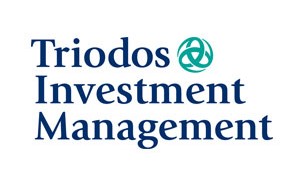 Hadewych Kuiper, Commercial Director at Triodos Investment Management highlights the different benefits of the Phenix Impact Fund Assessment following the assessment of one of their impact funds.
WHY IS PHENIX IMPACT FUND ASSESSMENT NEEDED?
It is important to understand that as impact investing is truly gaining momentum and is on its way towards quickly becoming the new normal, there is an increasing need for standardising and measurement. Although there are a number of initiatives which will contribute to transparency and standardisation, there is still a lot of ground to cover. The Phenix Impact Fund Assessment scoring and tooling contributes to aligning the market towards global impact investing standards. The tool helps asset owners to compare impact investment strategies and funds in a consistent way, and it sets the blueprint for asset manager best practice.
FROM THE PERSPECTIVE OF AN ASSET MANAGER HOW DOES PHENIX IMPACT FUND ASSESSMENT HELP YOU?
After 30+ years of experience in impact investing, we at Triodos IM are very excited and encouraged to see the massive growth in the impact investing space. However, as said, with this rapid expansion comes the need for clear guidelines and standards to ensure the market is meeting its promises and ultimately achieves its impact goals to make society more sustainable and inclusive for all. The Phenix Impact Fund Assessment helps asset managers understand exactly what they need to do to meet best practices in impact investing.
During the consultation call after our initial assessment it was interesting to learn what Phenix Capital's asset owner base defines as best practice in the market. In many dimensions we performed very well, while in others the tool brought useful insights to our attention. This is extremely helpful as we aim to continuously act on and improve our role as front runner in the impact investing industry.
HOW CAN THE PHENIX IMPACT FUND ASSESSMENT ADD VALUE TO THE ENGAGEMENT BETWEEN ASSET MANAGER AND ASSET OWNER?
The Phenix Impact Fund Assessment scorecard is intuitive and easy to understand. It clearly highlights where best practices are met in full, or, if not, what is needed to get there. This level of information can be helpful for asset owners who are eager to push their fund managers to take their impact approaches even further. It can serve as a conversation guideline.
WHAT ACTIONS HAVE YOU MADE AS A RESULT OF THE PHENIX IMPACT FUND ASSESSMENT?
We will look to the Phenix Impact Fund Assessment as a framework for taking new impact initiatives forward, both for improving our existing funds and for developing new impact propositions. Input from the Phenix Impact Fund Assessment can be used for setting priorities and demonstrating the business case for continuous improvements.