2 min read
PRESS RELEASE: 729 funds target emerging markets - €96 billion has been already committed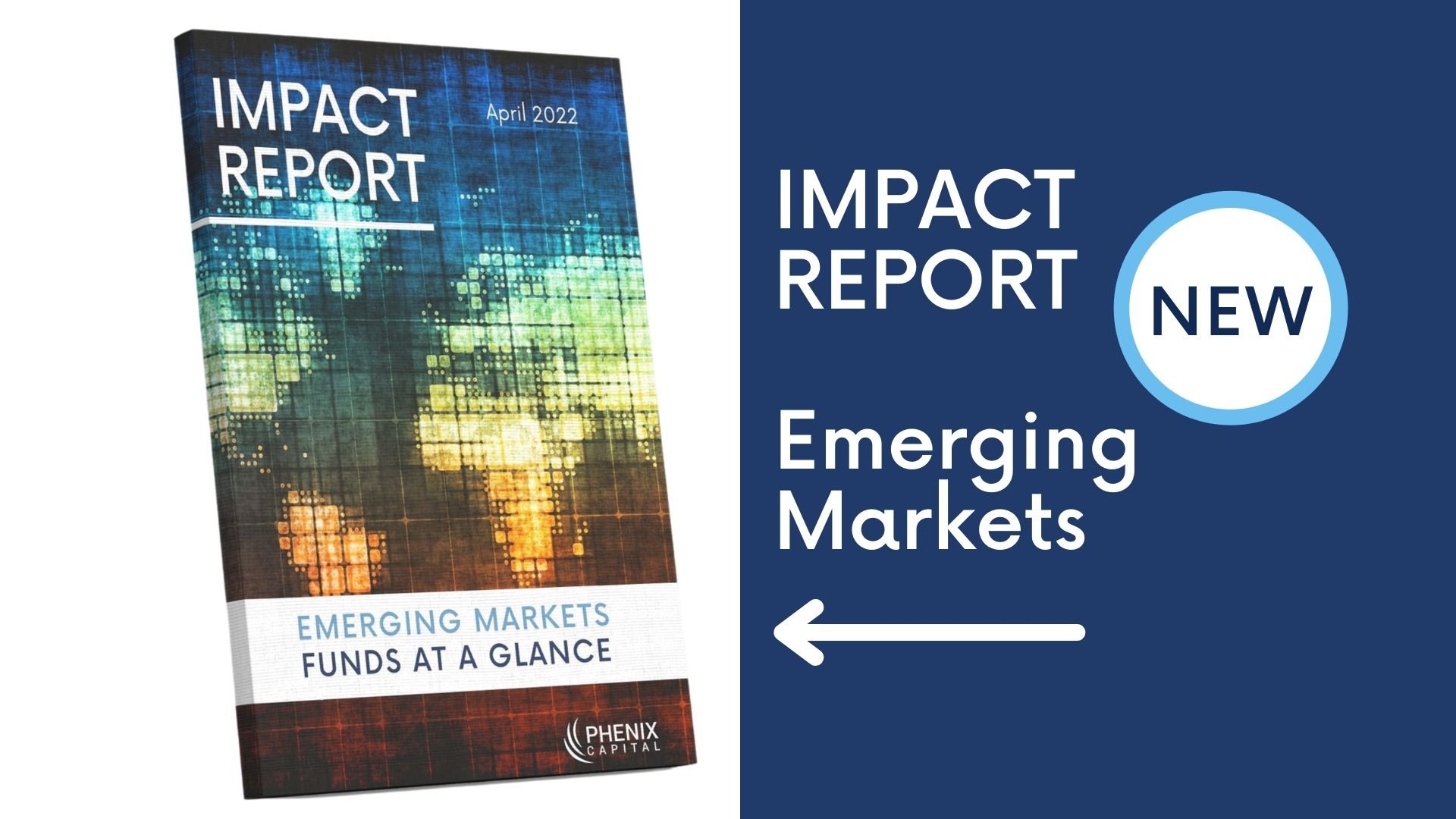 Amsterdam, April 28, 2022: Phenix Capital Group has released its Impact Report on Emerging markets, revealing that more 729 funds target emerging markets and more than €96 billion has been committed to emerging markets' funds since 2015. Throughout this report, Emerging Markets funds represent funds targeting the following regions: Central and South Asia, Eastern Europe, Latin and Central America, Northern, Southern, West and East Africa.
Fostering investments in emerging markets is essential for financial institutions to deliver on the Paris Agreement and reach the Sustainable Development Goals on time.
NEW: In this report, Phenix Capital Group has encompassed new data sets covering a series of impact themes that now link solutions-based investment themes to the Sustainable Development Goals (SDGs).
KEY REPORT TAKEAWAYS
Historically, the top 3 regions that emerging markets regions have targeted are Southern, East and West Africa.

Historically and currently, Emerging Markets funds are primarily in Private Equity, Private Debt and Infrastructure.

Historically, (clean) Energy Access Scarcity is the leading impact theme with more capital commitments (€36 billion), whereas, currently, Financial Inclusion is in the lead (€29 billion).

Historically, SDG 7, Affordable and Clean Energy, were the most targeted by emerging markets funds (more than €38 billion in historical capital commitments). Currently, SDG1 No Poverty is in the lead.
INTERVIEWS:
In the interview section, Proparco shares its impact investment strategy rationale and how they work within different emerging countries. Moreover, the African Development Bank shares how it addresses climate change and fosters sustainable investments in Africa.
"This is precisely what we do support under our "Feed Africa Strategy". In that context and among others, our purpose is to achieve self-sufficiency in key commodities such as rice, wheat, fish or cassava; move up the value chain on export-driven commodities: cotton, cocoa, cashew; create a food secure Sahel with a focus on sorghum, livestock; and develop Guinee Savannah on specific crops such as maize, soybean or livestock", tells Eren Kelekci, Chief Investment Officer – Food and Agriculture, Textile and Forestry, at the African Development Bank.
About what is missing for scaling up impact investing in Africa to make a real positive difference, he affirms:
"Be innovative, go beyond traditional settings and develop deal structures that leverage different forms of capital, develop further the whole ecosystem to develop and broaden exit options and incentivize the supply of capital across the risk/return curve", concludes Eren.
In the same line of thinking, Jeremie Ceyrac, Head of Private Equity at Proparco, says: "Companies operating in emerging and developing markets are faced with daily challenges such as reduced access to energy, high costs of logistics, and difficulty to recruit human talents, to name a few. Nevertheless, investment opportunities are available if you know where to find them".
Proparco has dedicated increased efforts to fragile countries over the past few years, leveraging its integration with its parent company and its ability to mobilise funding from the European Commission to de-risk projects. "This is how we help create markets and contribute to the emergence of innovative players", affirms Jeremie.
The report is built with data from Impact Database – a database of impact investment funds across the globe.
About Phenix Capital Group
Phenix Capital Group is an impact investment consultant that enables institutional investors to make impact investments. Founded in 2012, the company has been dedicated to building a solid knowledge-based of the impact investing industry, educating asset owners, and catalysing institutional capital to impact investing.
Phenix Capital's Impact Database provides investors with access to and intelligence on the impact fund market opportunities available to them. Three main variables are used to construct, monitor and update the dataset: 1) funds considered to have an impact proposition; 2) institutional scale, and 3) target market-rate returns. The Impact Database includes a detailed overview of more than 2,050+ impact funds.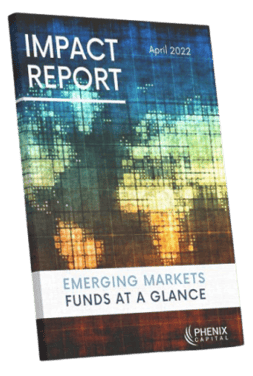 For more information or interview requests, please contact our team at info@phenixcapitalgroup.com or call + 31 20 240 27 31.
If you would like to receive updates on the latest publications, impact events and product developments, sign up to our monthly newsletter. This will not affect your receiving Phenix Capital Group press releases.