2 min read
PRESS RELEASE: New report on Infrastructure Funds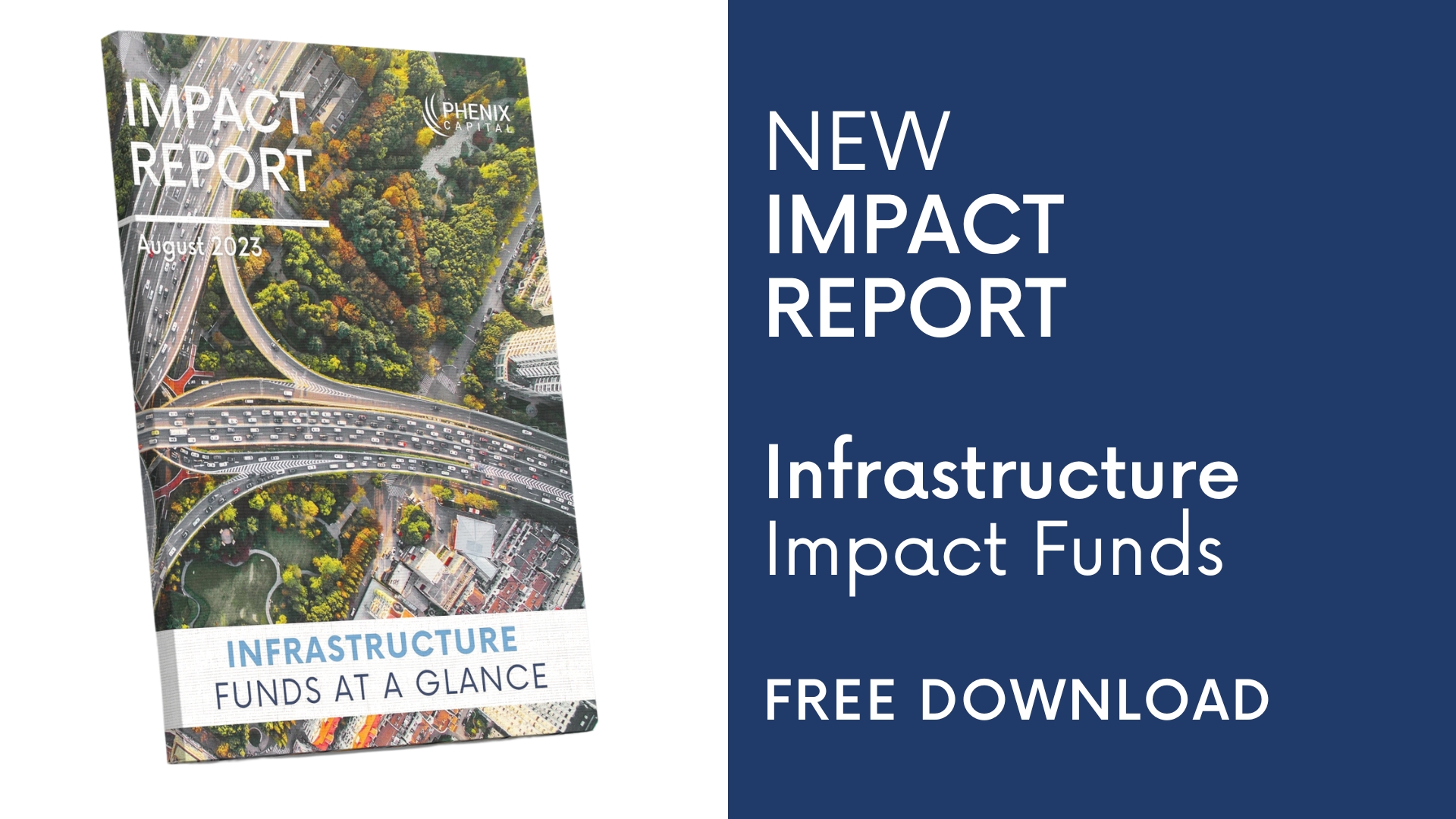 New impact report on Infrastructure funds: 89% of the infrastructure funds target SDG7: Clean and Affordable Energy.
Infrastructure investments are investments in real physical assets (such as roads, airports, or toll bridges), assets related to energy generation and distribution (power grids or pipelines) or social and public facilities (such as social housing, hospitals or schools). Infrastructure is a sub-category of real assets.

Infrastructure investments provide steady and predictable free cash flows that can have fixed income-like features but are illiquid and not publicly traded. They are typically less correlated with the business-cycle, have a long investment horizon and can provide a hedge against inflation. They are also characterized by high capital expenditure needs.
Impact propositions in infrastructure consider measurable environmental or societal benefits that generate additionality next to the return that is targeted by the investor or the fund manager. Some models that can be seen in this space are:
Social infrastructure:

assets that play a role in daily processes that underpin societal and economic needs.
Sustainable Energy Infrastructure:

assets that play a role in the generation and distribution of renewable energy.
Report Highlights:
89% of the infrastructure funds target SDG7: Clean and Affordable Energy

34% of the total number of infrastructure funds in the database are open for investment

274% growth rate in the number of infrastructure funds in the Phenix Impact Database since 2014

81% of the funds focus on the global or developed markets

69 pension funds invest in infrastructure as part of their impact investing strategy

8 new infrastructure impact funds in the pipeline
Interview
Simon Oosterhof, Co-Portfolio Manager, Global Impact Pool, Van Lanschot Kempen gave us an interview in which he discusses the role of infrastructure as part of the wealth manger's impact strategy as well as its implementation as part of the climate and energy transition investment theme.
"Investors are increasingly looking for portfolio solutions with a sustainability policy or overlay. In addition, we also see more and more demand for explicit impact investing."
Read the full report and discover data from Phenix Capital's Impact Database, the database of impact investments and impact funds worldwide.
About Phenix Capital Group
Phenix Capital Group is an impact investment consultant that enables institutional investors to make impact investments. Founded in 2012, the company has been dedicated to building a solid knowledge base of the impact investing industry, educating asset owners, and catalysing institutional capital to impact investing.
About the Impact Database
Phenix Capital Group's Impact Database provides investors with access to and intelligence on the impact fund market opportunities available to them. The Phenix Capital's Impact Database has been tracking the allocation of capital to impact investing since 2015, and now includes new data sets of outcome-based investable themes mapped against the Sustainable Development Goals (SDGs).
The Impact Database includes a detailed overview of more than 2,200 impact funds. Three main variables are used to construct, monitor and update the dataset: 1) funds considered to have an impact proposition; 2) institutional scale, and 3) target market-rate returns.
For more information or interview requests, please contact our team at info@phenixcapitalgroup.com or call + 31 20 240 27 31.
If you would like to receive updates on the latest publications, impact events and product developments, sign up for our monthly newsletter. This will not affect your receiving of the Phenix Capital Group's press releases.