1 min read
PRESS RELEASE: New report on Real Estate Impact Funds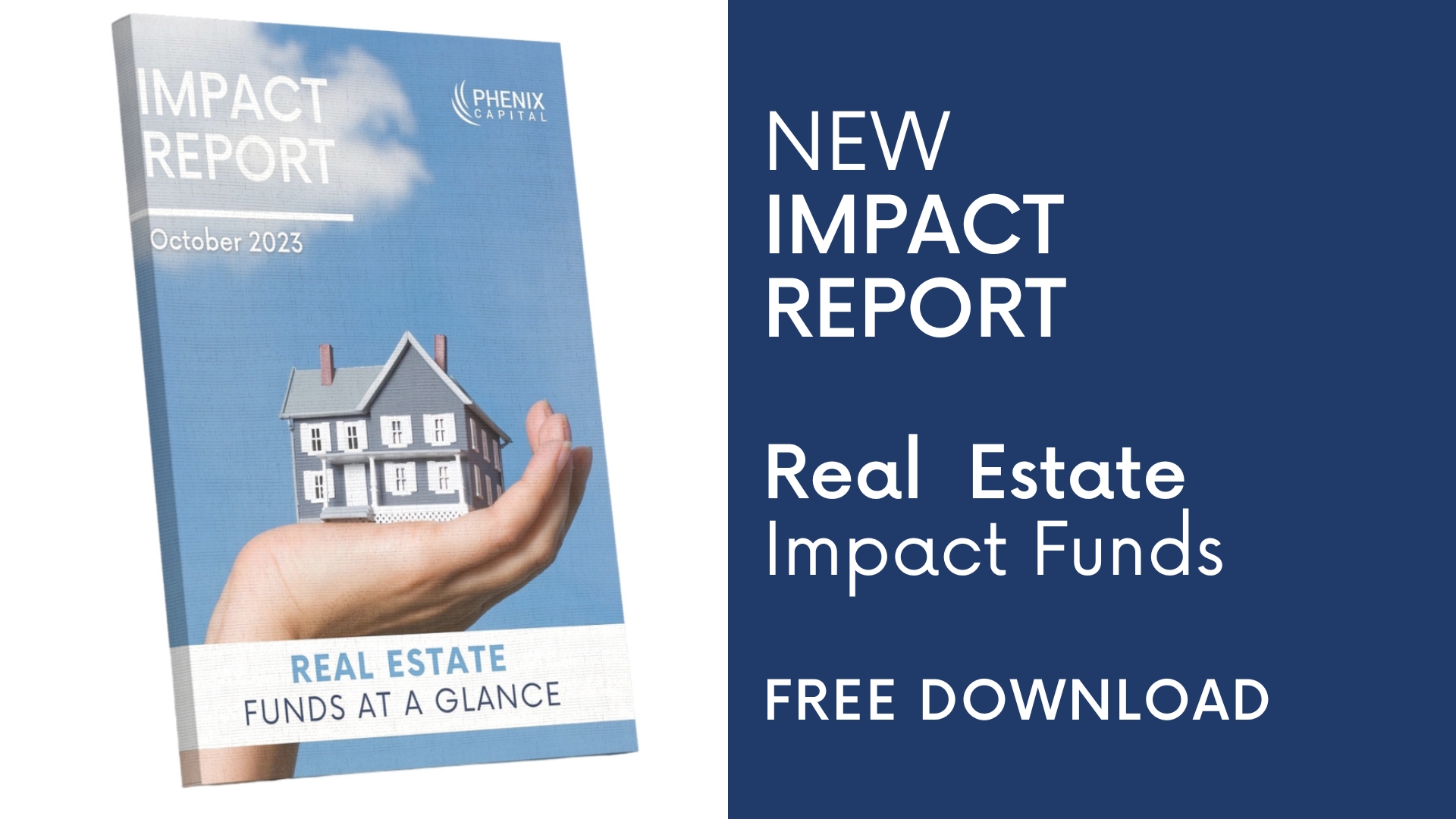 New impact report on Real Estate Impact Funds at a Glance
Impact in real estate investments can range from using more sustainable materials in construction to reducing energy consumption in-use. Investment opportunities exist in the retrofitting of heating, ventilation, and air conditioning systems, lighting and water use, as well as shifting away from oil and gas towards electric heat pumps. Key will be to make sure the electricity comes from clean sources.
Investing in real estate for environmental and social impact, as well as returns, is possible but 'concrete' metrics and goals are required. Among the markers used by different funds green building certifications; solar panel installations; alignment to the Sustainable Development Goals; and Task Force on Climate-related Financial Disclosures.
Learn more by downloading the full report now.
Report Highlights:
44% real estate funds in the database are open for investment
234% growth rate in number of real estate funds since 2015
4th most popular asset class with investors
76% of investors in real estate are targeting affordable housing
83% of funds target developed market property opportunities
Discover data from Phenix Capital's Impact Database, the database of impact investments and impact funds worldwide.
About Phenix Capital Group
Phenix Capital Group is an impact investment consultant that enables institutional investors to make impact investments. Founded in 2012, the company has been dedicated to building a solid knowledge base of the impact investing industry, educating asset owners, and catalysing institutional capital to impact investing.
About the Impact Database
Phenix Capital Group's Impact Database provides investors with access to and intelligence on the impact fund market opportunities available to them. The Phenix Capital's Impact Database has been tracking the allocation of capital to impact investing since 2015, and now includes new data sets of outcome-based investable themes mapped against the Sustainable Development Goals (SDGs).
The Impact Database includes a detailed overview of more than 2,200 impact funds. Three main variables are used to construct, monitor and update the dataset: 1) funds considered to have an impact proposition; 2) institutional scale, and 3) target market-rate returns.
For more information or interview requests, please contact our team at info@phenixcapitalgroup.com or call + 31 20 240 27 31.
If you would like to receive updates on the latest publications, impact events and product developments, sign up for our monthly newsletter. This will not affect your receiving of the Phenix Capital Group's press releases.