2 min read
PRESS RELEASE: Private equity impact funds universe has grown by 63% since 2015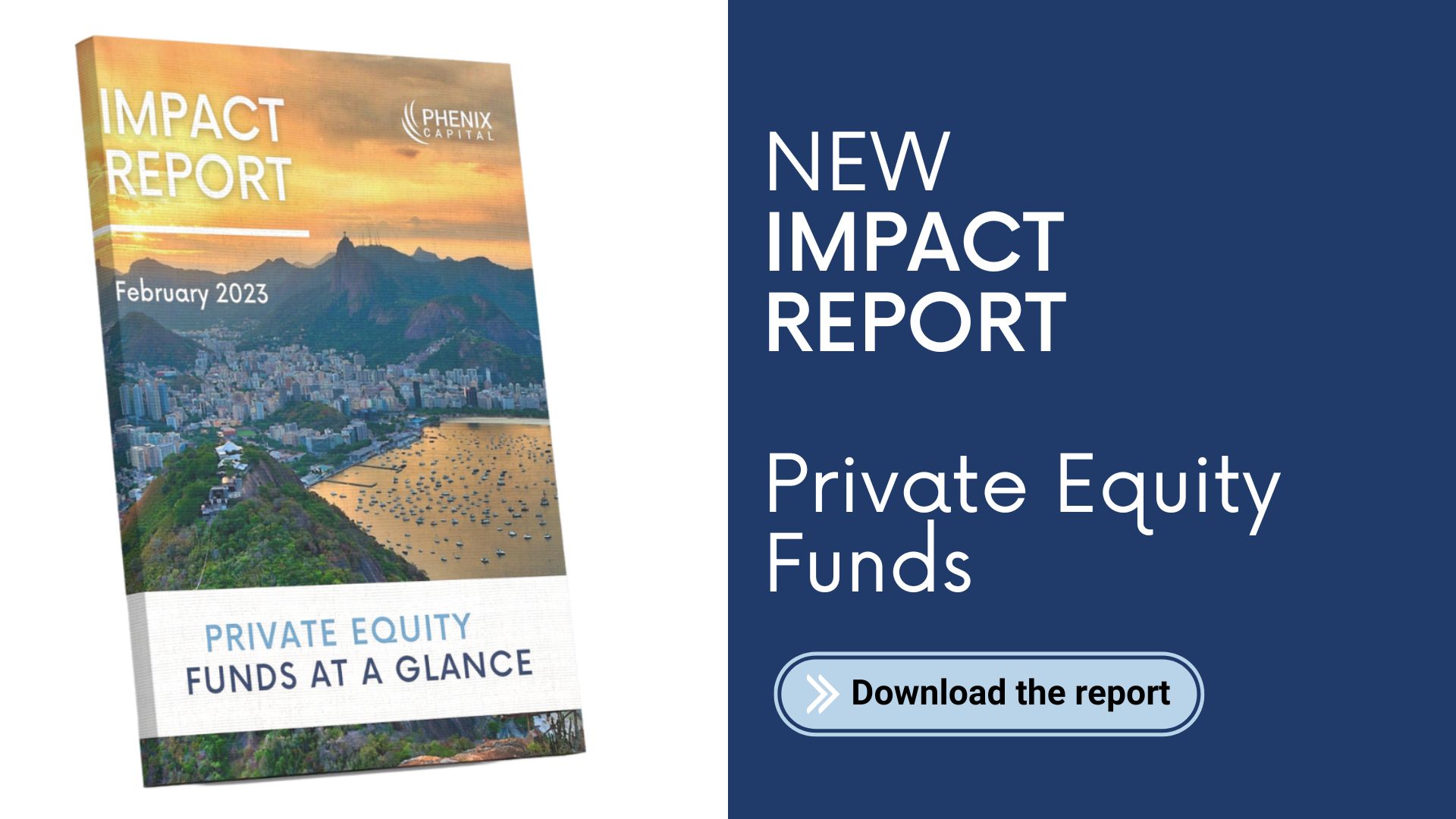 Amsterdam, March 1, 2023: The private equity market in general in 2022 was a story of two halves. Growth and innovation continued with the 2021 momentum for the first half of the year, but the second half saw private equity firms become more cautious as the global macro impact of the war in Ukraine and rising inflationary pressures restricted access to financing.
From a private equity impact investment point of view, the ongoing impetus for the energy transition was turbocharged when the EU's self-imposed sanctions on gas imports from Russia led to the end of gas supplies to Europe.
It was food security, however, which jumped into the spotlight. UN Sustainable Development Goal (SDG) 7: Affordable and Clean Energy retained its 3rd place in terms of capital raised in impact private equity funds in 2022, while SDG 2: Zero Hunger jumped from 14th place to 5th slot.
Private equity impact funds represent 54% of the total number of funds in the Phenix Impact Database, up from 52% in 2021. The number of funds totalled 1250 (end of January 2023) growing by 10.2% from 2021. Assets in private equity impact funds grew by 1.9% to reach €161 billion.
Key Insights:
87 private equity impact funds were launched in 2022
Committed capital grew by 1.9% reaching €161 billion
Private equity funds represent 54% of the total and are the largest category in the database
Developed market private equity funds raised 53% of the geographical total
Venture capital impact funds make up 59% of the private equity sub-strategy funds
Read the full report and discover data from Phenix Capital's Impact Database, the database of impact investments and impact funds worldwide.
About Phenix Capital Group
Phenix Capital Group is an impact investment consultant that enables institutional investors to make impact investments. Founded in 2012, the company has been dedicated to building a solid knowledge base of the impact investing industry, educating asset owners, and catalysing institutional capital to impact investing.
About the Impact Database
Phenix Capital Group's Impact Database provides investors with access to and intelligence on the impact fund market opportunities available to them. The Phenix Capital's Impact Database has been tracking the allocation of capital to impact investing since 2015, and now includes new data sets of outcome-based investable themes mapped against the Sustainable Development Goals (SDGs).
The Impact Database includes a detailed overview of more than 2,200 impact funds. Three main variables are used to construct, monitor and update the dataset: 1) funds considered to have an impact proposition; 2) institutional scale, and 3) target market-rate returns.
For more information or interview requests, please contact our team at info@phenixcapitalgroup.com or call + 31 20 240 27 31.
If you would like to receive updates on the latest publications, impact events and product developments, sign up for our monthly newsletter. This will not affect your receiving of the Phenix Capital Group's press releases.